Company
Genesis
VALOCARB© company is ready to develop, under the VALOCARB© brand, industrial gas capture and valorization systems, developed by CO2 NOUVELLE ENERGIE, its research and development company.
The company CO2 NOUVELLE ENERGIE SARL, (528 636 384 R.C.S), was created in Bordeaux in 2010.
Between 2010 and early 2013, it proposed to the market a very ambitious CO2 capture technology, oriented towards the production of hydrogen as an energy source. www.green-news-techno.net.
Unfortunately, due to inadequate and very restrictive hydrogen regulation, due to the lack of a firm and determined political will, clearly expressed, and in the absence of any public support, CO2 Nouvelle Energie had to redirect its efforts towards simpler applications to implement, as they were more in line with the maturity and expectations of the market.
Its efforts have thus led to the emergence of a set of different application technologies, biomimetic, innovative and highly competitive, associated with multiple segments of CO2 valorisation markets, and adapted to various industrial environments, and to the specific needs of many industrialists.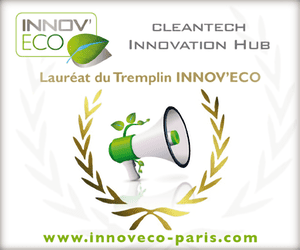 That is why she was the winner of the Innov'Eco SME Springboard at the « The Value of CO2 », forum in Paris in December 2014 : http://innoveco-paris.com.
Since the company CO2 was designed for research and development, it was necessary to consider a new framework, with the objective of industrial development and then marketing, in France and abroad.
That's why VALOCARB© SAS, (822 344 032 R.C.S.) was founded in Bordeaux in 2016.